Working out economic feasibility studies: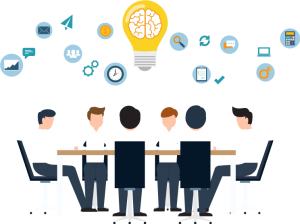 Our specialized work team, being accredited by the Association of Chartered Accountants and Auditors and accredited by the Central Bank of Libya and the Insurance Control Authority works out economic feasibility studies according to scientific and practical standards and foundations.
We also cooperate with international companies from outside Libya, which are leaders in this field, in order to obtain the greatest degree of accuracy, professionalism and forecast.
Economic projects assessment:
Assessing existing economic projects through survey and study processes, then evaluating mistakes and deviations and their causes, careful analysis, planning, and re-working out strategies, systems and alternative means to ensure the implementation, and then following up on the implementation of those plans and alternatives.
Marketing studies and researches:
We work out research on commodities and products, marketing studies and establishing marketing research centers at institutions to help them increase the sales that are reflected in the increase in annual profits.
We also work out studies on new goods and services in the market, which help companies in properly managing the marketing of these products.